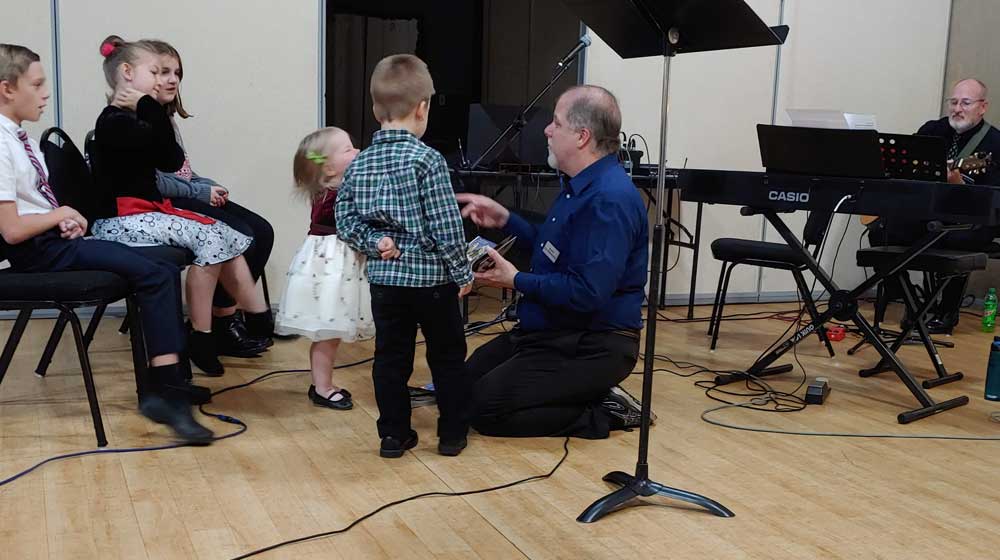 On the first Sunday of every month, we have our Youth Worship Service. This isn't a side-service only for kids. This is a THE Sunday worship service for that week. We do it that way to encourage families to worship together as well as emphasize the importance of the youth for our Congregation.
The Youth Worship Services incorporate…
Songs – Songs for children as well as songs selected by our older youth (middle and high school).
Messages – We have two youth messages (instead of the normal one). Usually, one is geared towards the younger children and one is geared towards the older youth.
Responsive Parts – The responsive parts of the service are mostly repeating after the leader so our children who can't read yet and more fully participate.
Participation – The youth also typically do the readings, acolyte, and sometimes provide special music or sing/play in the praise band.
Short Sermon – Also, because we have two youth messages, we have a shorter sermon.
On the Second through Fourth (or Fifth) Sundays we have Sunday School for children K-5th grade. Sunday school is during the service. However, because we want to encourage families to worship together, Sunday School is only during the message/sermon part of the service to provide an age-appropriate message with additional crafts and activities to engage the children as well as allow parents to more fully listen to the message/sermon. Children return to the service after the sermon.