Have you ever had to leave a worship service to feed your child or because they needed  a minute to calm down? It can be frustrating to have to miss a part of the service.
That's why Faith has a room set up as a nursery with a computer streaming the worship service so you don't have to miss a minute of the worship service.
We absolutely welcome and love having kids in our worship service, however, if you need to take your child out of the service for any reason, please feel free to use the nursery so you don't have to miss part of the service. The room has a chairs and you can close the door for privacy. There are signs which will lead you to the nursery.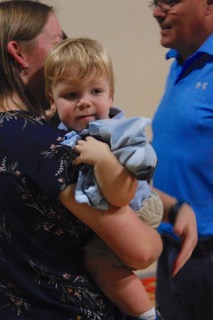 Faith Lutheran Church, Wesley Chapel, FL
Worship services on Sundays at 11am
27221 Foamflower Blvd. Wesley Chapel, FL 33544
(813) 602-1104