Growth Group Bible Study Sign-Up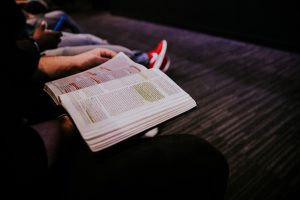 We are restarting the Growth Groups!
Growth Groups are Faith's small group ministry. They are called "Growth Groups" because they are intended to help you grow in your faith by learning more about Jesus from the Bible and putting your faith into practice as well as grow relationships with others.
I can't tell you how many people have told me how much they grew in their faith from the Growth Groups in the past as well as the close bonds they developed.
It's time to get that going again!
Below is a link to sign up for a Growth Group. Once people have signed up, we'll figure out the time and location.
Sign up, Today!
https://www.signupgenius.com/go/10c0d48a9af2fa3f9cf8-growth
God bless!!
In Christ's Service,
Pastor Kurt