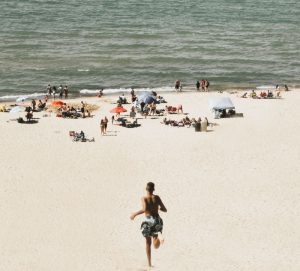 This trip has been postponed due to the weather.

This Sunday we will be heading to Sand Key Beach for a youth beach trip. We will be leaving the church at a little after 1pm. The time at the beach will be from 3pm – 6pm. We should get back to the church around 7:30pm We are meeting up with several other youth groups from Lutheran churches in the Tampa area.
In addition to this being a youth beach trip, we are also meeting to plan future Tampa-area joint Lutheran youth ministry. If you would like to participate in the planning and help us start a Tampa-area Lutheran youth ministry, please sign up to come.
Also, while this is a youth event, anyone can come. So, if you aren't a youth and you just want to go to the beach, you are welcome to come along.
People can drive separately if they wish. Make sure you are at the beach by 3pm. If you want to travel with the church, we will be leaving Faith shortly after 1pm on Sunday.
Please RSVP so we can get an accurate count and make sure we have the appropriate number of drivers.
Please also indicate if you are riding with the church or driving separately.
Things to bring…
Towels
Appropriate beach attire (this is a church event)
Clothes to change into before leaving the beach
Money for snacks/drinks
Sunscreen
Thank you!!
In Christ's Service,
Pastor Kurt