I know it's called a "museum," but it's really an arcade…and it's Awesome!!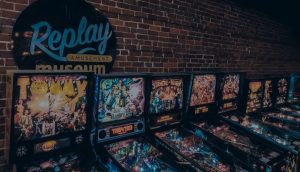 Join us for as much arcade fun as you squeeze into 4 hours. Fighting games, racing games, old-school games, pinball, and more.
All ages are welcome (even you 50-yr-old youth.)
When: Sunday, June 27, Leaving right after church, picking up a fast-food lunch, and arriving around 1pm. We'll play until 5pm and then head back.
Where: Replay Museum (https://www.replaymuseum.org/)
119 E Tarpon Ave, Tarpon Springs, FL 34689
Cost (depends on age):
13 yrs+: $14 (plus money for lunch)
7-12 yrs: $8 (plus money for lunch)
6 yrs and under are free (plus money for lunch)
See you there!